Keynote Speakers
Moderator: Aloke Roy (Honeywell)
 
Photo: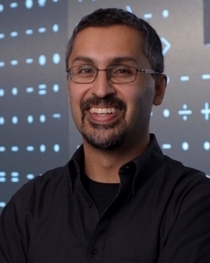 Bio:
Nicholas Roy is the Bisplinghoff Professor of Aeronautics & Astronautics and a member of the Computer Science and Artificial Intelligence Laboratory (CSAIL) at the Massachusetts Institute of Technology. He received his B.Sc. in Physics and Cognitive Science in 1995 and his M.Sc. in Computer Science in 1997, both from McGill University. He received his Ph. D. in Robotics from Carnegie Mellon University in 2003. He has made research contributions to planning under uncertainty, machine learning, human-computer interaction, and aerial robotics. He founded and led Project Wing at Google [X] from 2012-2014. He is currently the director of the Bridge, in MIT's Quest for Intelligence, focused on the science and engineering of intelligence and applying new advances in artificial intelligence broadly to all engineering and science disciplines.
Position:
Bisplinghoff Professor of Aeronautics & Astronautics
Affiliation:
Massachusetts Institute of Technology (MIT)
Photo: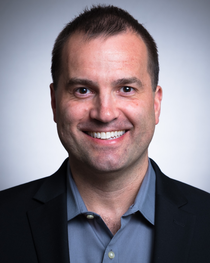 Bio:
Chris Benson is Principal Artificial Intelligence Strategist at Lockheed Martin, where he focuses on artificial intelligence & autonomy strategy, AI ethics strategy, high-performance computing strategy (AI supercomputers), containerized DevSecOps strategy, and public relations / communications for various AI topics and events.  Outside of Lockheed Martin, he is Co-Host of the Practical AI podcast, the Organizer of the Atlanta Deep Learning Meetup, and a prolific international keynote speaker.
Position:
Principal Artificial Intelligence Strategist
Affiliation:
Lockheed Martin